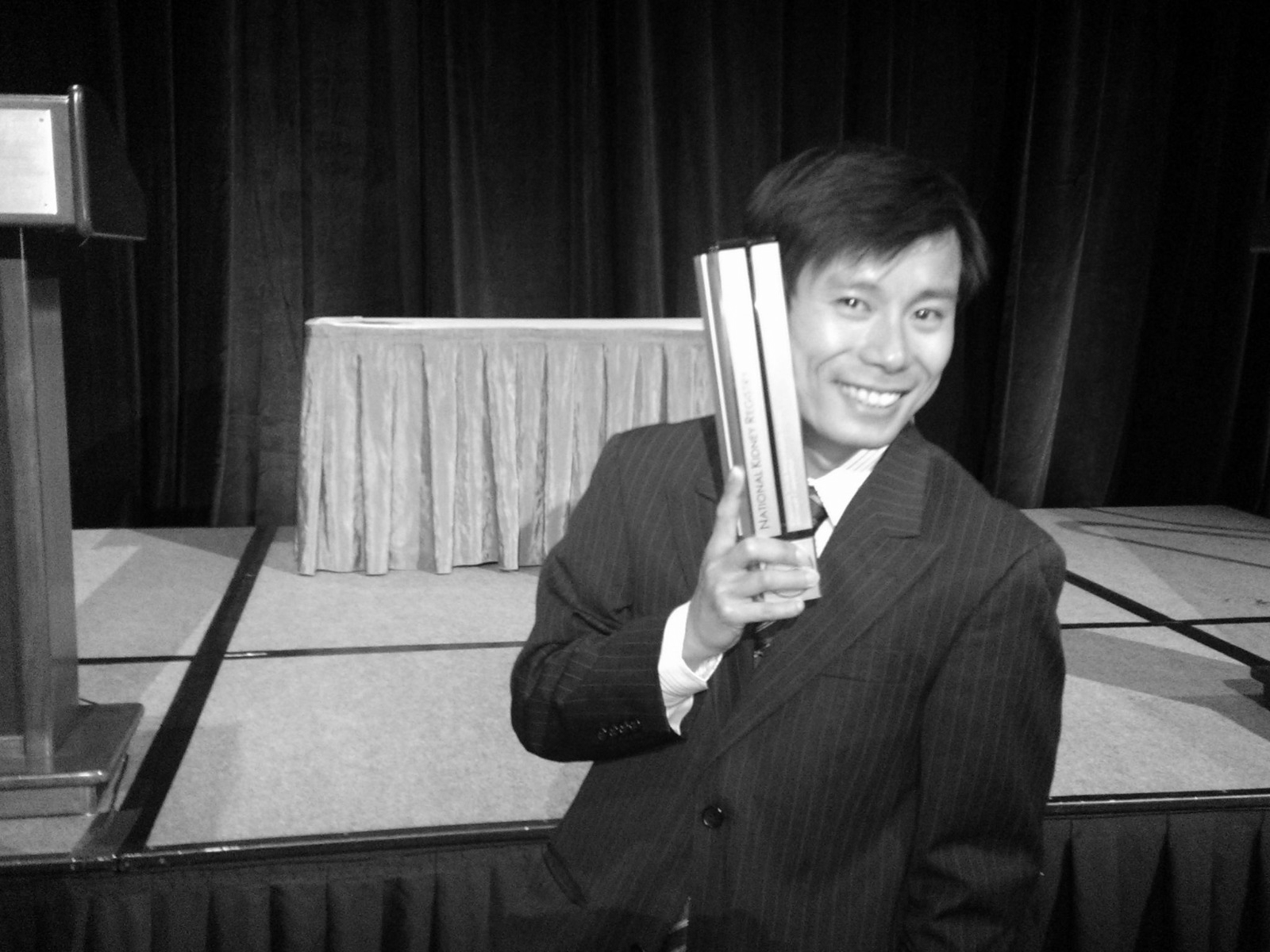 Remembering Yang
Yang Zheng, Principal Consultant at Microsoft and Co-founder, VP and Head of Consulting, Caravel Labs, Inc., passed away unexpectedly on December 10, 2020 at his home in Sammamish, WA at the age of 40.
Yang is survived by his father, Kaifa, mother, Ning, loving wife, Yvonne, three sons, Isaac, Ivan, and Gordon, sister, Alice, two nephews, several aunts and uncles, and many cousins.
Yang was born on November 7, 1980 in Guangzhou, China to Kaifa and Ning. He and his sister Alice were raised in Guangzhou, before immigrating to New York City in 1992. Yang attended Midwood High School, studied at Kansai Gaidai University, Japan, and received his Bachelor's degree from Syracuse University.
Yang's career as a software developer brought him from New York to Maryland, where he met his wife, Yvonne. They married in 2006 and welcomed three sons soon thereafter; Isaac, Ivan, and Gordon. In 2016, after nine years of working at Microsoft, Yang relocated to Sammamish, WA to be closer to work, as well as the mountains of the Pacific Northwest.
Yang loved to travel, taste, and experience all the world had to offer. He could often be found exploring or trekking some new city or trail with his boys and Yvonne in tow. He was committed to expanding his understanding of places and people, and hoped to foster the same sense of curiosity and perspective in his sons.
His love of exploration was paired with a commitment to maintaining meaningful bonds with his immediate and extended families. Yang was a devoted husband, father, son, and brother. He maintained relationships with and a genuine interest in the lives of his nephews, aunts, uncles, and cousins. He was a presence at every family gathering, and his easy-going demeanor and smile will be sorely missed. Yang was a man with many interests and talent. He developed the love for music at a very young age. He practiced the violin for 5 years during his middle and high school years. Knowing the many benefits to having a love for music, he started his boys early. Isaac is learning guitar, Ivan and Gordon are taking piano lessons. He had a huge collection of music, from classical to contemporary, Japanese to American. For the four years in WA, Yang spent countless weekends making furniture. From the dish rack in the kitchen to the complete dining set, from the shoe bench at the door to the TV console, from the many book shelfs to the desks to all the beds, he poured so much love to the house and to the family.
Professionally, Yang was an accomplished and esteemed colleague and mentor. He worked at Microsoft for 13 years, to the day, and was one of the most respected members of the worldwide Microsoft Consulting Services Group. He was passionate about solving complex problems with tremendous human impact using technology. His accomplishments and contributions include, but are not limited to:
Rapidly developing software that enabled law enforcement action in 2009, resulting in the seizure of illegal drugs with over $25M street value

Programming a complex algorithm for the National Kidney Registry program in 2012, which enabled a world record for the largest kidney swap chain at the time.

Leading the development of one of the first mobile applications in the public sector for the Navy Marine Corps Relief Society, codenamed Project Nightingale, in 2013. Yang's work was leveraged around the world, enabling thousands of frontline workers from Canada to Brunei and from Washington, DC to Hawaii.

Developing a culture within Microsoft Consulting Services in which small teams of local developers leveraged the highest engineering and consulting skills such as those used by Silicon Valley unicorn companies to deliver compelling and impactful solutions to real-life problems on every human-inhabited continent on the planet.
Yang was recognized for his outstanding performance in Microsoft and became one of the youngest principals in the company.
Yang's passion for solving complex problems with tremendous human impact using technology transcended his Microsoft career. He was one of the first among many of his team members to realize that the true potential for human impact using technology was better achieved in a startup than within the confines of a traditional services organization within a large corporate entity. He was instrumental in rallying four of his closest friends from the team to setup Caravel Labs - a venture technology company for sustainable development that he saw as a way to revolutionize the IT consulting industry itself. Many of his other close friends came out in support of this startup as investors and patrons in the company's seed investment round. One of the investors specifically mentioned that they were investing in the people (indicating Yang) and not in a business plan. Another investor, who had met Yang only a couple of times, said that they were investing after seeing the "professional kindness" of Yang, and how completely different it was from the industry norm. Following the closing of the investment round, two of the co-founders left Microsoft and went full-time, and Yang himself was planning to go full-time in just a few weeks. He was very enthusiastic about the brand and participated with great enthusiasm in the development of the branding, including the logo as well as the first company swags - a T-shirt and a mask with the company logo. The T-shirt and the mask was delivered to one of the co-founders in Seattle early last week and Yang said he was looking forward to picking them up over the weekend. The plan was for all the co-founders to wear the T-shirt for their weekly call the following Tuesday, a plan that did not survive its crash with the tragic reality on the morning of December 10, 2020.
Yang always had an affectionate smile and personality that drew people close to him. That's also one of the reasons why he was always surrounded with loving families and friends. All his close friends are like families to him. His loss is profound to his families, colleagues, and society. His legacy and his accomplishments will be remembered and treasured. He will stay in our hearts forever.