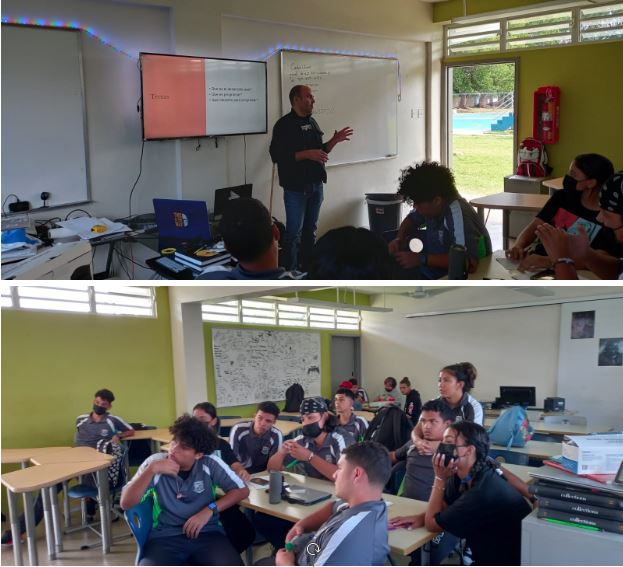 Inspiring the Future: The Impact of Engineers Sharing Knowledge and Expertise with Young Students
In today's digital world, web development has become an essential skill for students interested in computer science and technology. However, many schools lack the resources to provide a comprehensive web development curriculum. For this and other reasons, I have always had the idea of returning what I have learned to my community. Growing up, I was fascinated by technology, and I pursued a degree in computer science at the University of Puerto Rico in Arecibo, where I honed my skills in web development and software design. Later, I landed a job at a prominent Biopharmaceutical company in my hometown, Barceloneta, where I worked on cutting-edge software automation solutions and data analysis projects.


Despite my success in the tech industry, I felt a strong sense of responsibility to share my knowledge and expertise with young students in Puerto Rico. I knew that there were limited resources and opportunities for students interested in technology, and I wanted to make a difference. So, when I heard about an opportunity, from my CTO Marcos Ocasio, to teach web development at my old high school, I jumped at the chance.


The students at the high school were excited to learn from someone with real-life experience in the technology field. They were fascinated by the potential of web development and eager to learn about the latest trends and best practices. I started by introducing them to the basics of web development, including HTML, CSS, and JavaScript. I used real-life examples and hands-on exercises to make the lessons more engaging and interactive.


One of the most valuable lessons that I taught to the students was the importance of staying up to date with the latest web development technologies and tools. I explained how the industry is constantly evolving and how it was crucial to keep learning and adapting to stay competitive. I also emphasized the importance of collaboration and teamwork in web development projects, showing the students how to use tools like GitHub to manage and share their code.


As I shared my experiences working in the tech industry, the students were fascinated by the various roles and responsibilities in a web development team. I talked about the different skills and talents required for front-end development, back-end development, and user experience design. I encouraged the students to explore their interests and passions to find their niche in the industry.


I was thrilled to see how the students responded to my lessons. They were excited about the potential of web development and eager to learn more. Some of them went on to pursue computer science degrees in college, and I'm very sure at some point they will use some of the techniques and strategies shared in my lessons.


There is no doubt that sharing the knowledge and experiences that I acquire every day in my professional career plays a crucial role in bridging the gap between the tech industry and young students interested in technology. I wish that there could be more engineers willing to share their knowledge and expertise so that they can inspire the next generation of web developers and create a more diverse and inclusive industry.